Your business is unique. We believe your business and IT systems should be designed to match the specific functional requirements of your business.
This will streamline your efficiency and provide a springboard for you to achieve your strategic goals and grow your business.
We will design and build your systems based on a foundation of world's most advanced and proven technologies.
Customise your system to meet the specific needs of your business.
Provide professional and coordinated support for your business systems, your network and your cloud
We have the skills, the experience and the passion to take your business to the next level.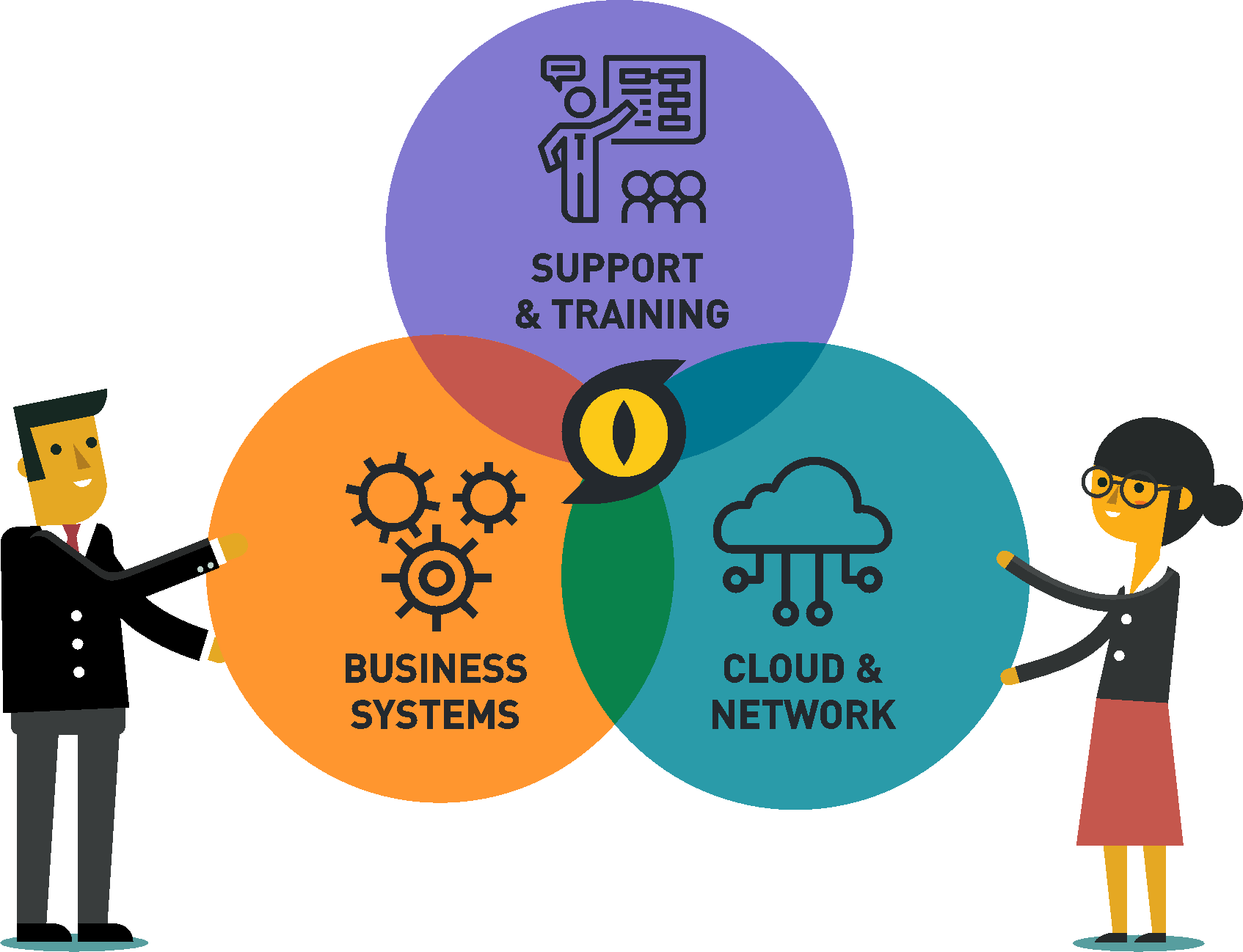 Which area of your systems do you want to improve?
We can improve your overall systems or we can restrict our focus to just the area that you want to improve.
We can focus on your ERP business systems and BI reporting – if you are happy with your network and cloud systems support.
We can focus on your network and cloud – if you are happy with your ERP and BI systems and support.
Or we can provide an integrated support service to improve all of your network and business systems.
Our "no gaps" support and preventative maintenance service means you will be able to focus on growing your business, safe in the knowledge that your systems will operate with maximum reliability and performance.
We provide a complete service including design, planning, implementation and support. We can improve your overall systems or we can focus on just the components that you want to improve e.g. your ERP business systems, business intelligence, eCommerce or network and cloud hosting.
Would you like to work smarter?
Request a call back from one of our consultants.
Communicat IT
Suite BC06
461 Williamstown Road
Port Melbourne, VIC 3207
Communicat IT
c/o Interactive Pty Ltd
437 Williamstown Road
Port Melbourne, VIC 3207